Our Coworking Space In Sydney 
Work inc isn't just offering a cool coworking office in Sydney, it's taking your hand and introducing you to a better lifestyle; filled with avid entrepreneurs, creative neighbours, and pickable minds.  
YOU MUST EXPERIENCE IT FOR YOURSELF
"Run by a hard-working team, they go above and beyond for all their members. Work inc make everyone feel a part of a family."
– Tony Fitzgibbon, Data Zoo
We've redesigned the work-life relationship and it's built to last, just as business should. 
Every little detail in our coworking office space in Sydney has been thought out for our member's comfort because the little things do make a difference. We're as particular with our co office space and our service as you are with your business because when you're truly invested in what you do, you'll go to every endeavour to ensure everything is perfect. 
Cycle your way into work knowing there's always a spot for your bike; the bathroom is stocked with towels, shower products, and hairdryers; and with the knowledge that if you've left something at your home home, the work home probably has you covered. 
Work inc is here for the misfits who have dared to ditch the 9 to 5 to start something great; to be impassioned to rise early, work late, and be surrounded by other self-starters striving for brilliance, on their terms. It is not so much about work-life balance as it is about integration; for those that love what they do, it's not working but rather, life. And that's why we've curated a workspace that makes any lifestyle seamless.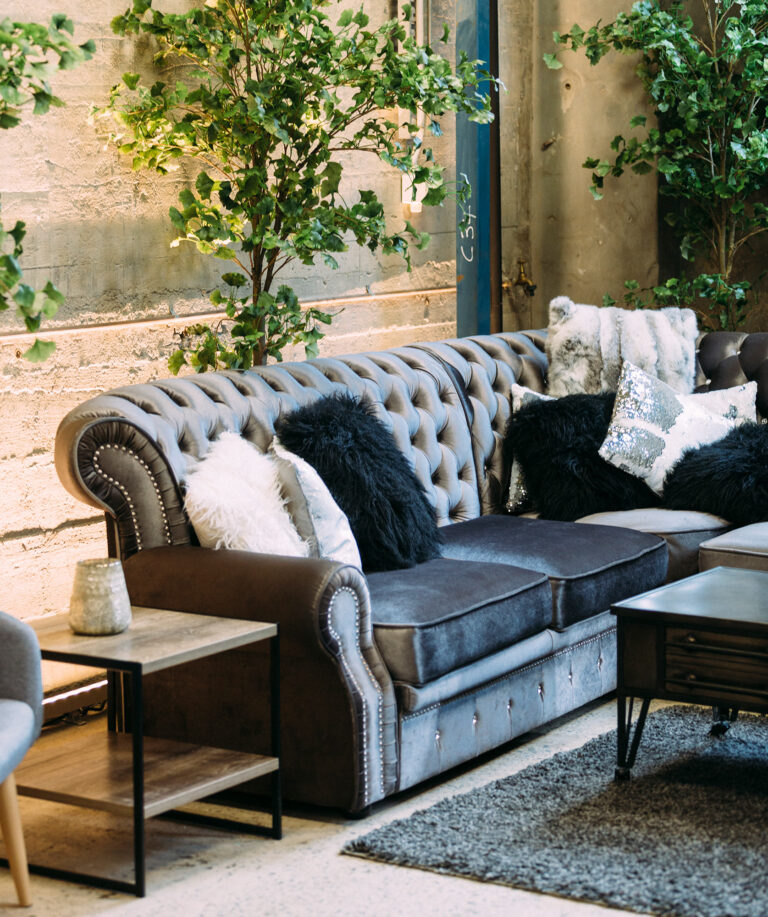 Everything you could ever need for when life throws you a curveball.
This is how we throw it back. 
Hotel-like showers accompanied by all the extras to make you feel and look good (you can leave your towel at home too; we've got you covered). 
Celebratory fridge filled with craft beer, cider, and unique sodas – you're sure to find your favourite concoction for the good and the not-so-good days. Plus, there's table tennis for those with a competitive side. Occasionally we put you to the test with a tournament so, keep practicing those serves. 
Podcast studio for your share-worthy conversations. Novice to know-it-alls can take advantage of our professional podcasting equipment set up to not just sound good but look great too.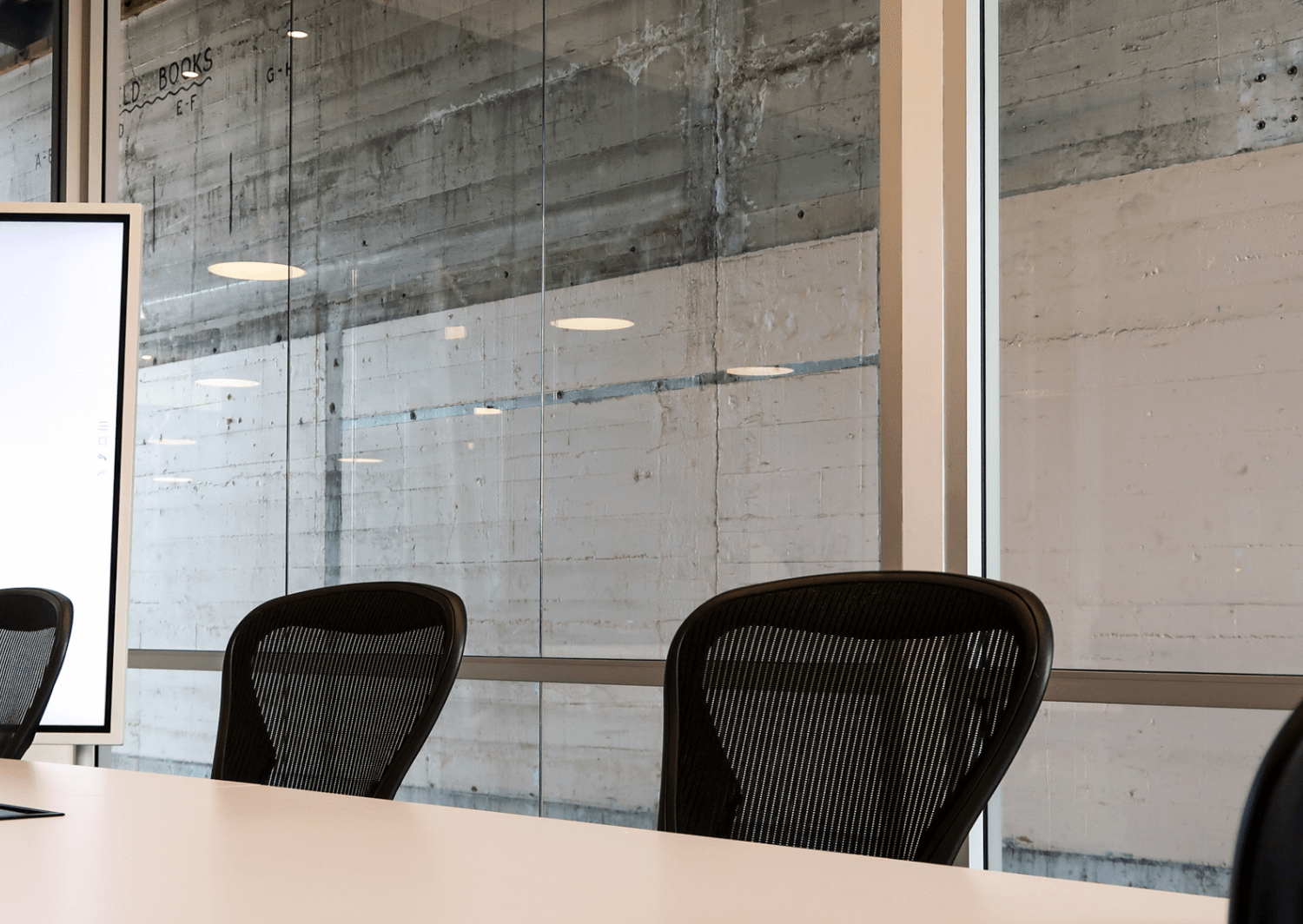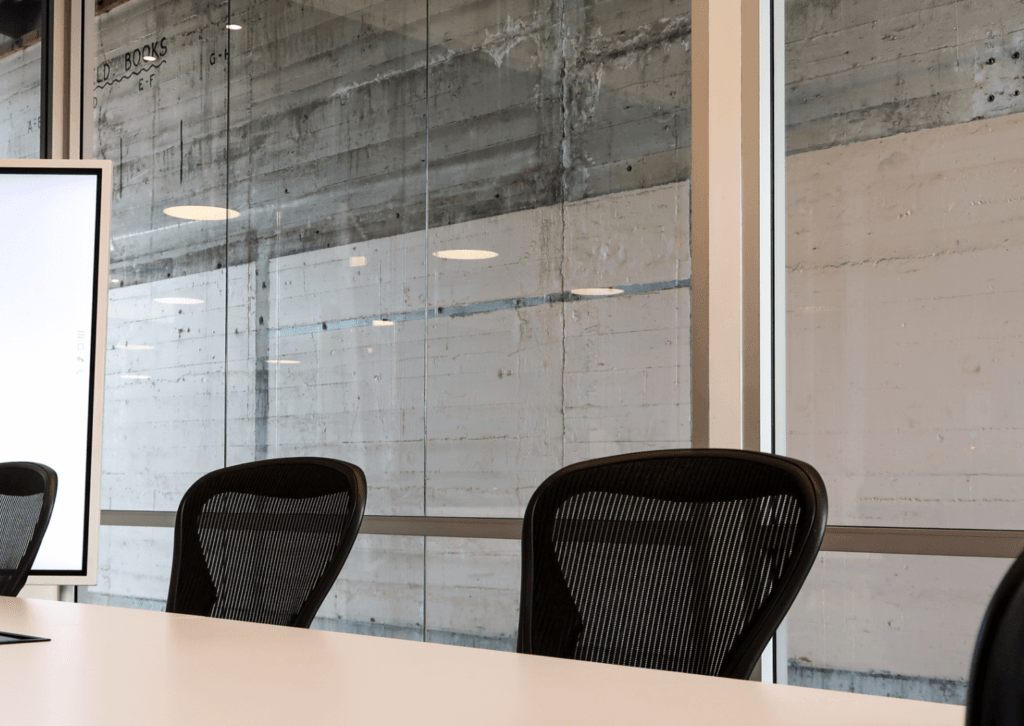 We may be Captain Obvious here but the essence of a coworking space is that there's a lot of collaborating going on, or you know, 'coworking'. Don't expect to pay more for meeting room access, it's all included. You have needs and that includes schmoozing clients, getting the team together for a brainstorming session, job interviews. There are 10 meeting rooms of various sizes available to book, including our Bay Ten boardroom with floor to ceiling glass walls – that's really going to make a statement with the execs.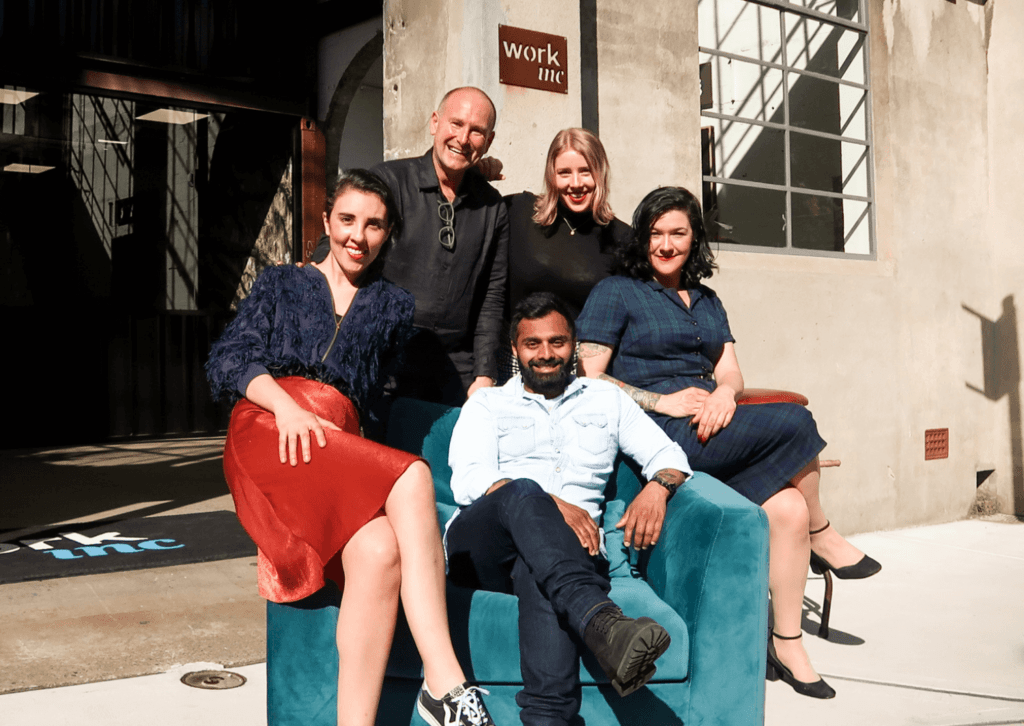 As a team that operates a serviced workspace, it would be rather silly of us to just give you the keys and leave you to it – that's not what we're about when we say that we're here to enhance the working experience. It's not something that you see but rather, you feel. From the café to the offices, we're all one big team but if you're after a joke, our café crew have an unlimited supply on tap for you. Our service has been described as unforced, profoundly intuitive, and open. As each day passes our relationships with members deepen. It's bespoke service because not-one-need-fits-all.
Under the chandelier and above the ambience of the café lies our most favourite spot for a quiet moment. Grab a granola from downstairs, put the kettle on, and sink into your seat as you soak up the morning sun and watch the world go by.  
Along with everything else, we are quite particular with our waste management. Our members know it as trash talking and we do it often. Each bay has its own kitchen featuring three Method bins: compost, recycling, and landfill. It's about wasting less, reusing more, and getting everything we can out of our trash.  
Meeting rooms are not enough; your style of work varies by industry, role, project, and even mood so, there are plenty of breakout spaces for you to stay productive outside the office. But we'll have you know, each piece of furniture has an unusual past – have work-family lunch atop the table fashioned from a bridge outside Canberra, or get comfy with a podcast and lean into our pimp couch (that's a story for another day). All this, and more. 
Amongst the eclecticism of the companies at Work inc, we're also home to the North Sydney Optometrist, Invision Eyecare. Warren takes a holistic and honest approach to optometry with specialised service and killer styling advice. Keep an eye out for them next to our bright green shipping container elevator.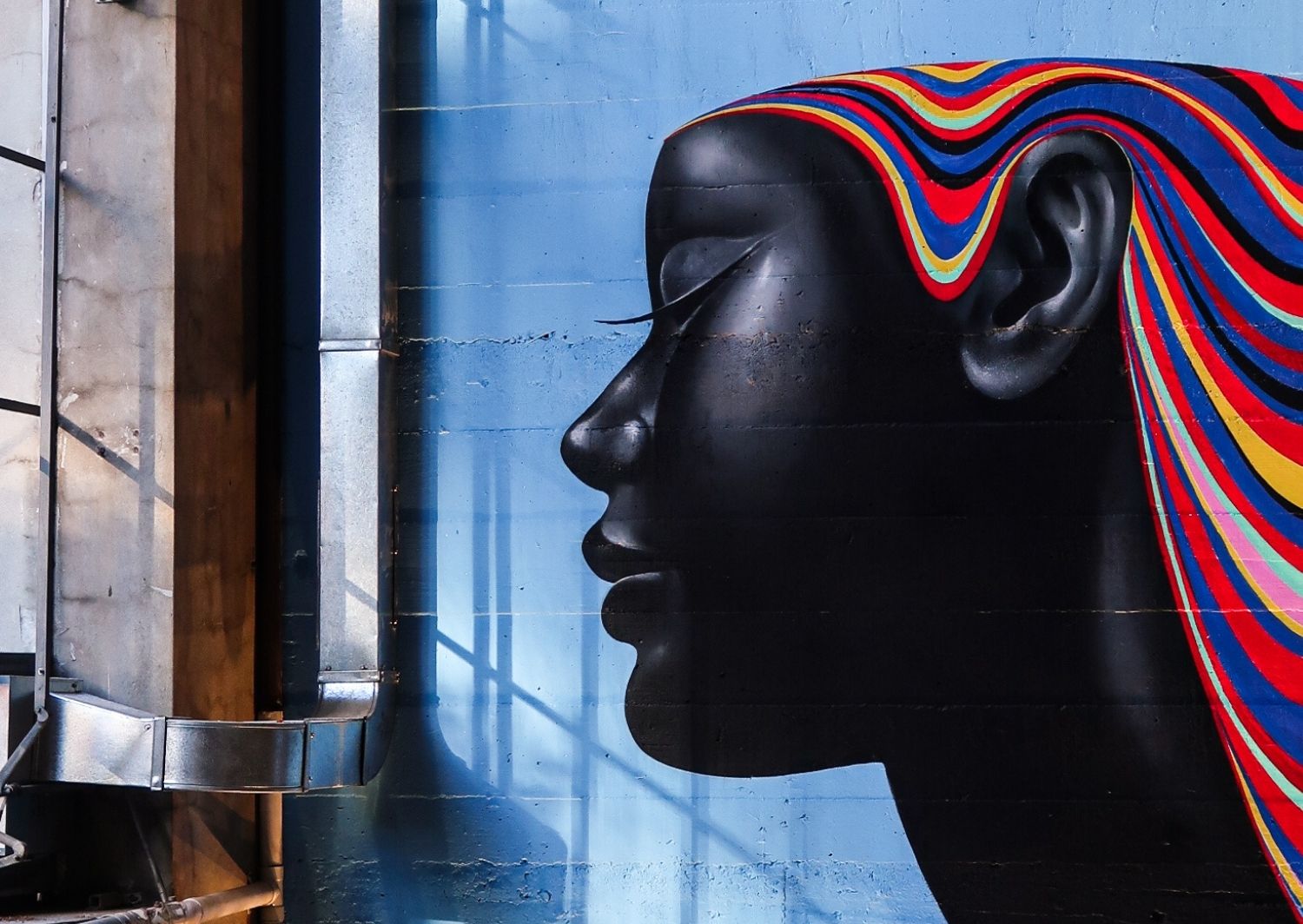 It's hard to miss the awe-inspiring vibrance of New Zealand-based artist's work, Gina Kiel. Her talent explores the human experience through flowing lines of colour and feminine yet strong imagery that's totally picture worthy. Although you quickly get used to the train rumbling overhead, Gina's works still inspire us, even years past their birth.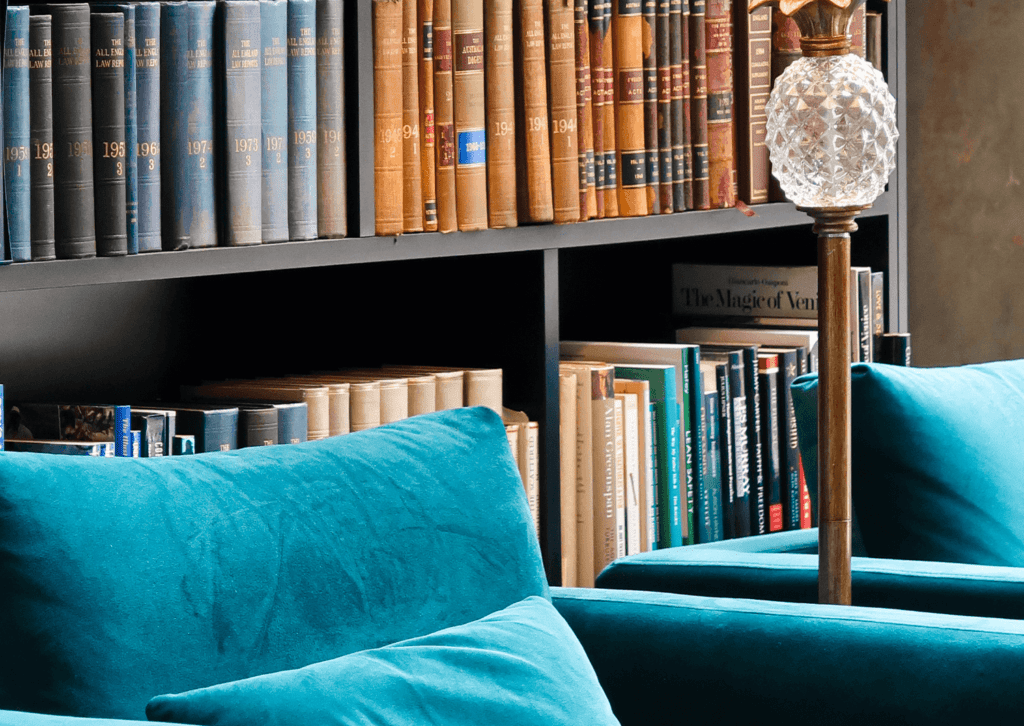 Frequently featured in the AFR, our wall-high library has been a sought-after backdrop of the business elite. However, for us, it's the story behind it's creation that's more precious – each book was donated by our members representing a part of themselves being shared with the community along with the knowledge, wisdom, and insight that accompanies any good read. 
An ultra-modern salon bringing high street style and a luxurious hair experience. Whether it's a blow out for an after-work event or you're after a new look, Amy Sheridan and her team have you more than covered. 
Our app allows Member's to book meeting rooms, see community notices, and RSVP to upcoming events and access to a host of other benefits.
All under one roof, we have just about every industry you could imagine and it's up to you to take advantage. Let us be the mutual friend that puts you in touch with your future special someone. You never know where a casual conversation may lead. 
Slip into the laneway lifestyle right away with
fully furnished office pods
kitted out for your team's every need and service that'll knock your socks off. With all your waking moments spent working on your business, you deserve a space that lives up to your homely expectations so, here's to a
private office space
that's dedicated to enhancing the way you work, creating better human connections and giving you back the time to focus on your business rather than dropping internet connections. We only do all-inclusive serviced office packages
in our c
oworking space in Sydney
– there are no hidden extras come the end of the month, and that also means fast, reliable internet that will never run out. 
HERITAGE HUES
Morning glow from century-old windows
EXPLORER'S COVE
Room for every adventure
HIGH LINE
Top shelf office
BLUSHING BEAUTY
Ready to make your mark
BIG COSY
Uber roomy with a heritage backdrop
MONDAY HOPEFUL
Coffee, fresh thoughts & activity
TECHNICALLY SIMPLE
Setup as easy as you like
SMALL BRILLLIANCE
Start out on the right foot
Forget about a
hot desk.
It's
your own desk
and no one else's. Not everything should be shared so, know that your workspace can be securely left how you like, day after day. Unique rolling monthly leases with all-access
desk space
deals. Perfect for the individual self-starter, dynamic duo, or just about any creative intellect that wishes to escape the kitchen bench to properly dedicate the time and attention to the business. And to be surrounded by other
like-minded folk
in our
coworking office space
ready with open ears to embrace your woes, share the tough days, and celebrate every little win. 
TECHNICALLY SIMPLE
Setup as easy as you like
MONDAY HOPEFUL
Coffee, fresh thoughts & activity
BIG COSY
Uber roomy with a heritage backdrop
Become a regular at Lavender Bay's local hangout. Bay Ten Espresso isn't just our coworking space in Sydney's in-house café, it's an urban escape from whatever's on your mind. It's like a warm hug on a hard day (with coffee); it's a place to take the team, impress clients with its upbeat quirk and a crew that knows how you take your brew. Seasonal menus, live music Thursdays, and a place to meet the locals; it's the heart of the communal work space and it's where Work inc began. 
INTERIORS THAT PROVOKE AVANT GARDE CREATIVITY AND ENDLESS CONVERSATION
As you take a stroll beyond the roller doors you discover an expanse of well-dressed shipping containers; a beautiful mash of steel, concrete and glass, lending itself to a morning glow. It's utterly singular. 
Maybe we've caught your eye before, but you didn't know what you were looking at…
We are the people behind the extravagant chandelier that glistens as you drive to and from the city. Before the bridge and under the railway, Work inc sits snugly between North Sydney and the harbour foreshore within the heritage warehouses that were once used to house and engineer the steelworks for the Sydney Harbour Bridge. We nest in the same historically artistic suburb as the glamorous couple, Brett & Wendy Whiteley, and our coworking space has become the jewel in the Lavender Bay laneway.
Our neighbours include our café, Bay Ten Espresso, the Classic Throttle Shop where you'll find the million-dollar cars, and Quixspede Automotive Repairs; we make an eclectic bunch down here. Each of our six bays that our coworking space in Sydney calls home have been converted to suit the modern worker. Through grand architecture, murals that spill out onto the floor, and upcycled furnishings with unique pasts; this labyrinth system of conjoined bays cannot help but inspire each individual that passes through its heritage archways.
While Work inc has many nooks and crannies that we will leave you to discover for yourself, but there's a special place we can let you in on. Not only are we located in such a richly accessible suburb, we are also just 400m from Wendy Whiteley's Secret Garden; an illegally created oasis that Wendy has transformed from a railway wasteland to what it has become today, magnificent beauty.
A coworking community greater than the sum of its parts
"Work inc has cultivated an environment that people are genuinely drawn to. Everyone here smiles at each other, and it's that human connection that's really special."
– Trenna Probert, Super Fierce
Our luring vibe stems directly from our people, our community, and without them we'd just be furniture in a warehouse. 
Much more than just a coworking space in Sydney, Work inc is the gateway to infinite connections. Made up of 550 brilliant minds, just about every industry you could imagine lies under our roof. It wouldn't be uncommon to find members teaming up on a project or sitting down to coffee picking each other's brains; it's cross-pollination at its finest. But striking conversation with a total stranger can be tough so we make things a little easier by giving you something to bond over – themed mixers, over-the-top-parties, table tennis tournaments, spontaneous pub drinks, and anything we feel our members will love and get them connecting. We all know that knowing the right people can get you far.
FINTECH. MARKETING. DESIGN. PHYSIOLOGY. OPTOMETRY. LAW. AVIATION. VIDEO PRODUCTION. FOOD & BEVERAGE. ARCHITECTURE. TAX & AUDITING. PHARMACEUTICAL. HR. ENGINEERING. RETAIL TRADE. TRANSPORT. IT. EDUCATION. HEALTH CARE. MEDIA. TOURISM. ECOMMERCE. AI. CONSTRUCTION. SEXOLOGY. SOLAR ENERGY. INSURANCE. FINANCIAL SERVICES. WELLNESS & FITNESS.
Find somewhere you can belong, come for a short time
and stay a long time.